Motala Municipality has a rich history of many interesting locations, people, and stories. As a seaside city, we are surrounded by water and proud to have Göta Canal wind its way through Motala. Seeing the Borenshult locks in action is a true experience regardless of whether you're standing on land or on deck. The water has given us so much. Findings from the Stone Age show that people lived here over 8,000 years ago, and Motala Verkstad, which was started next to Göta Canal, celebrates 200 years in 2022. The Old Motala Verkstad area is well worth a visit. Be sure to follow the old towpaths into Motala Harbour. This is also where you find Varamobaden, the longest Nordic freshwater beach, with its clean Lake Vättern water.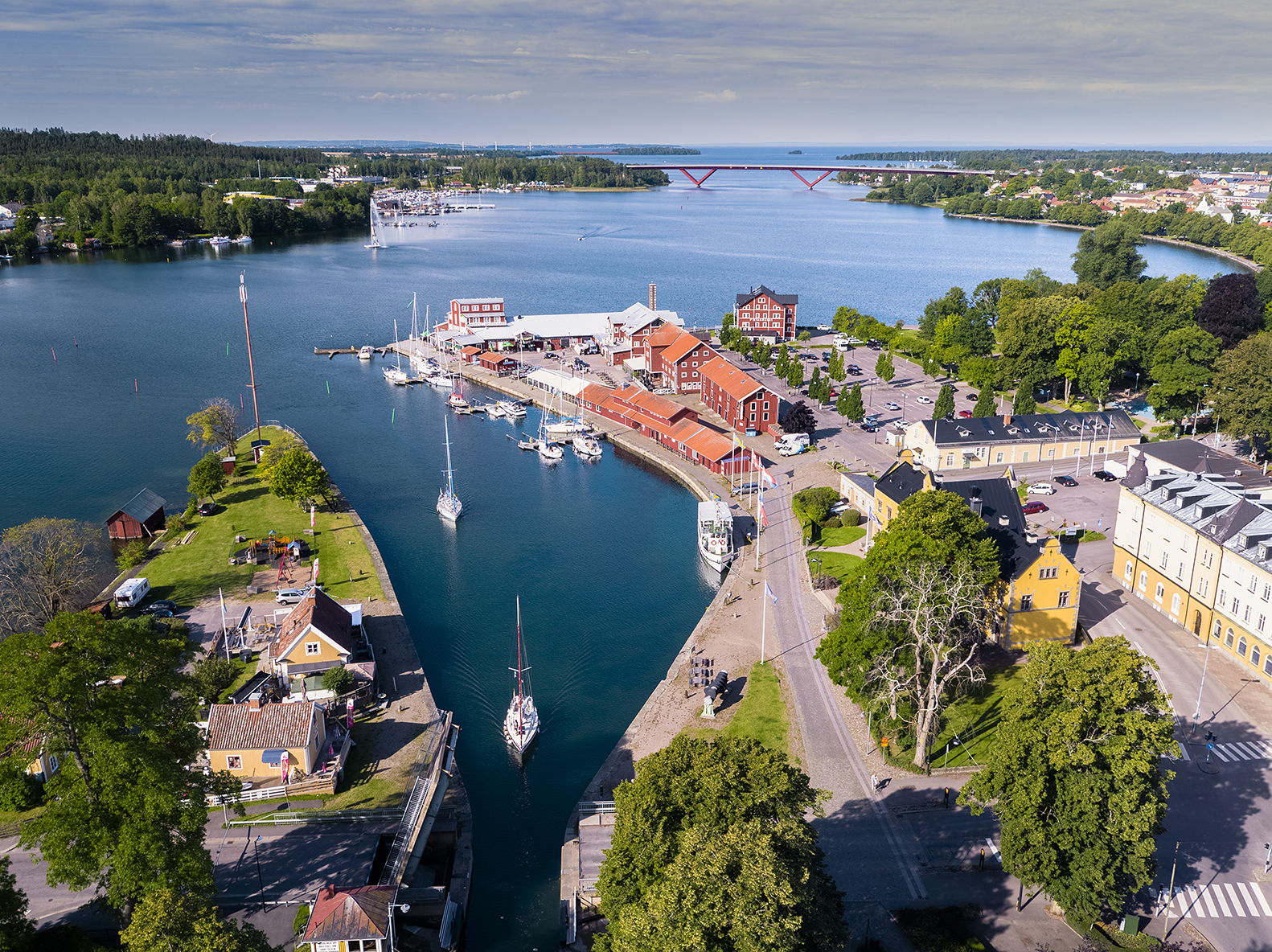 In addition to our marina, the harbour features several restaurants. You can also find Motala Motormuseum, one of Motala's most frequented museums with about 170,000 visitors a year. Just a stone's throw away, our city centre offers plenty of services and shops.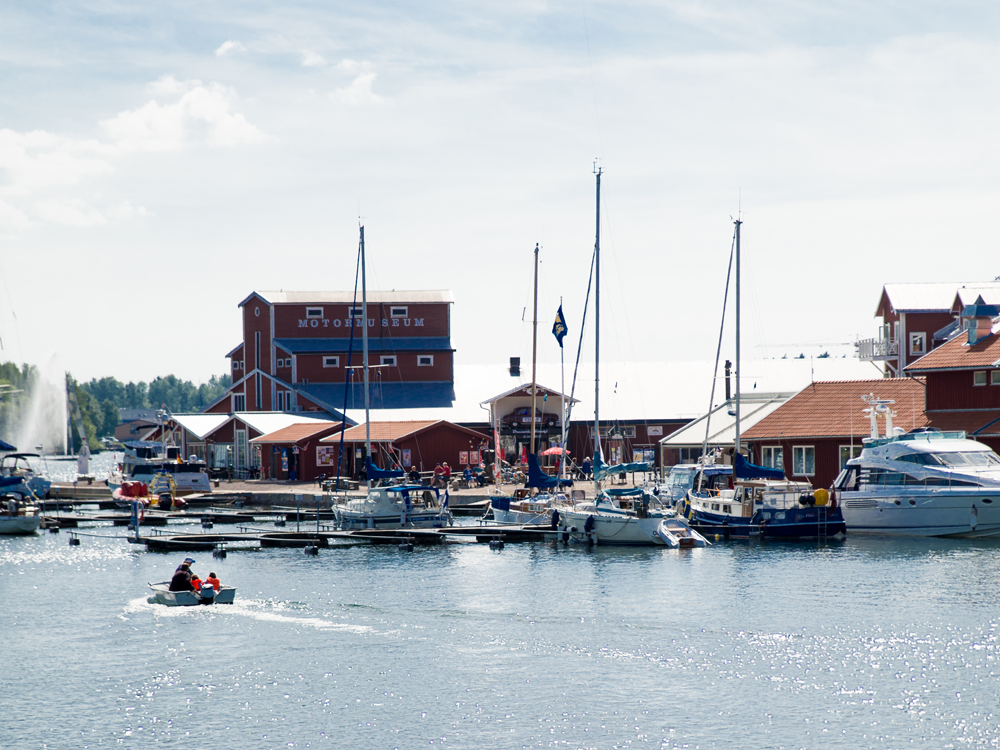 Initially a repair workshop for the construction of the canal (1822), Motala Verkstad grew to become one of the country's leading industries in the mid-1800s. Today, Motala Verkstad is referred to as "The cradle of the Swedish engineering industry". It has been of great importance to Motala, not only industrially, but also because of all the workers who settled with their families in the area, creating an industrial community around the workshop. Walking around the area, you can still feel that sense of community in the air. And don't miss out on the delicious waffles from Café Mallboden right next to Göta Canal.
This little lake town on Göta Canal is perceived by many as one of the most charming communities along the blue belt of Sweden. Experience the lock. If you've ever seen the Swedish film "Göta kanal", you'll probably recognise Göta Hotell. Discover quaint shops, such as Camardas Italian delikatesses, Börslycke Farm and their handmade goodies, or Brunneby Farm Shop.
Läs mer om Göta Kanal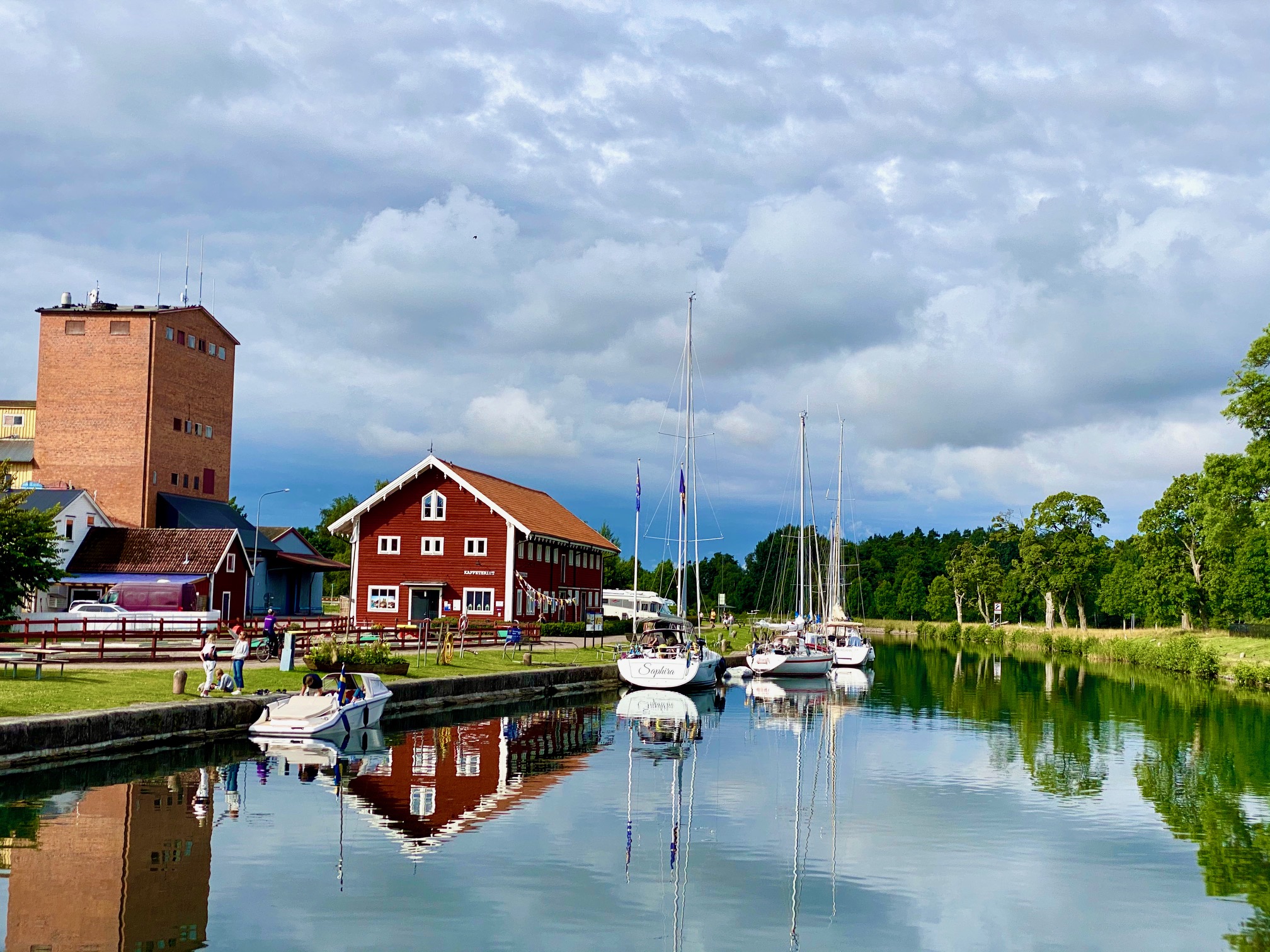 Welcome to Varamobaden, the Nordic's largest freshwater swim area. Motala locals are proud of Varamobaden, which has been a popular swim destination for over a hundred years. The several kilometre long Varamobaden beach is located at the north exit of town. The protected bay with its sandy beach is shallow with clean and clear waters, which makes it perfect for kids. Swimming is not the only fun activity here. You can try SUP, canoeing, and kayaking, or hike around the large areas.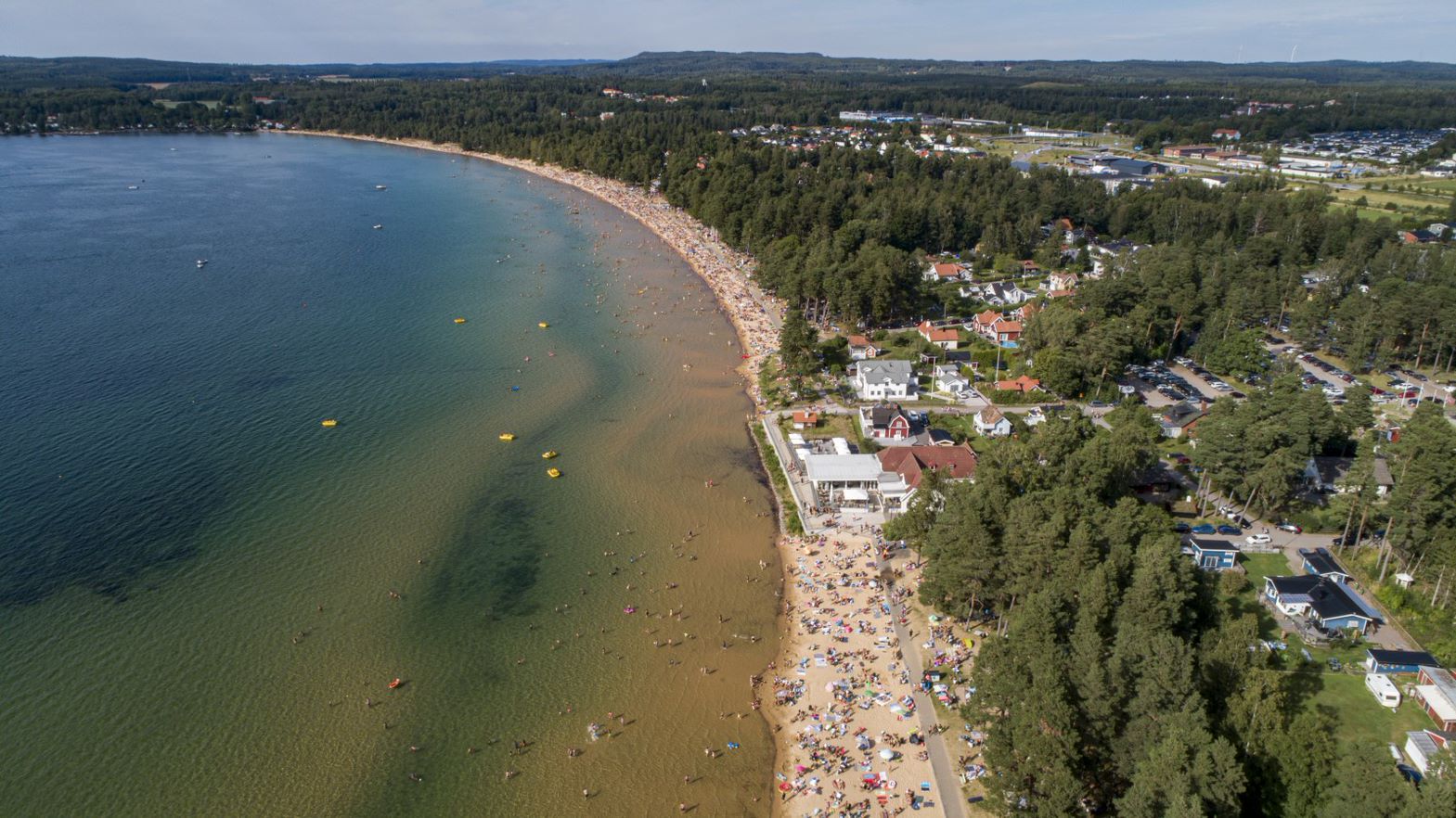 We work with infopoints. Please read more at the website.