Vätterns holy mountain and the lake of the birds
Ecopark Omberg, also known as the mythical mountain, is one of Sweden's most popular nature areas. All year round, hundreds of thousands of visitors pilgrimage here to experience the magnificent nature surrounding the mountain. With plenty of hiking and cycling trails, exciting history, and outdoor activities, this is a great place for the whole family. Lake Tåkern is one of northern Europe's most important bird lakes. To date, as many as 278 different bird species have been spotted by the lake. There are several visitor areas around the lake for those curious about the nature and bird life.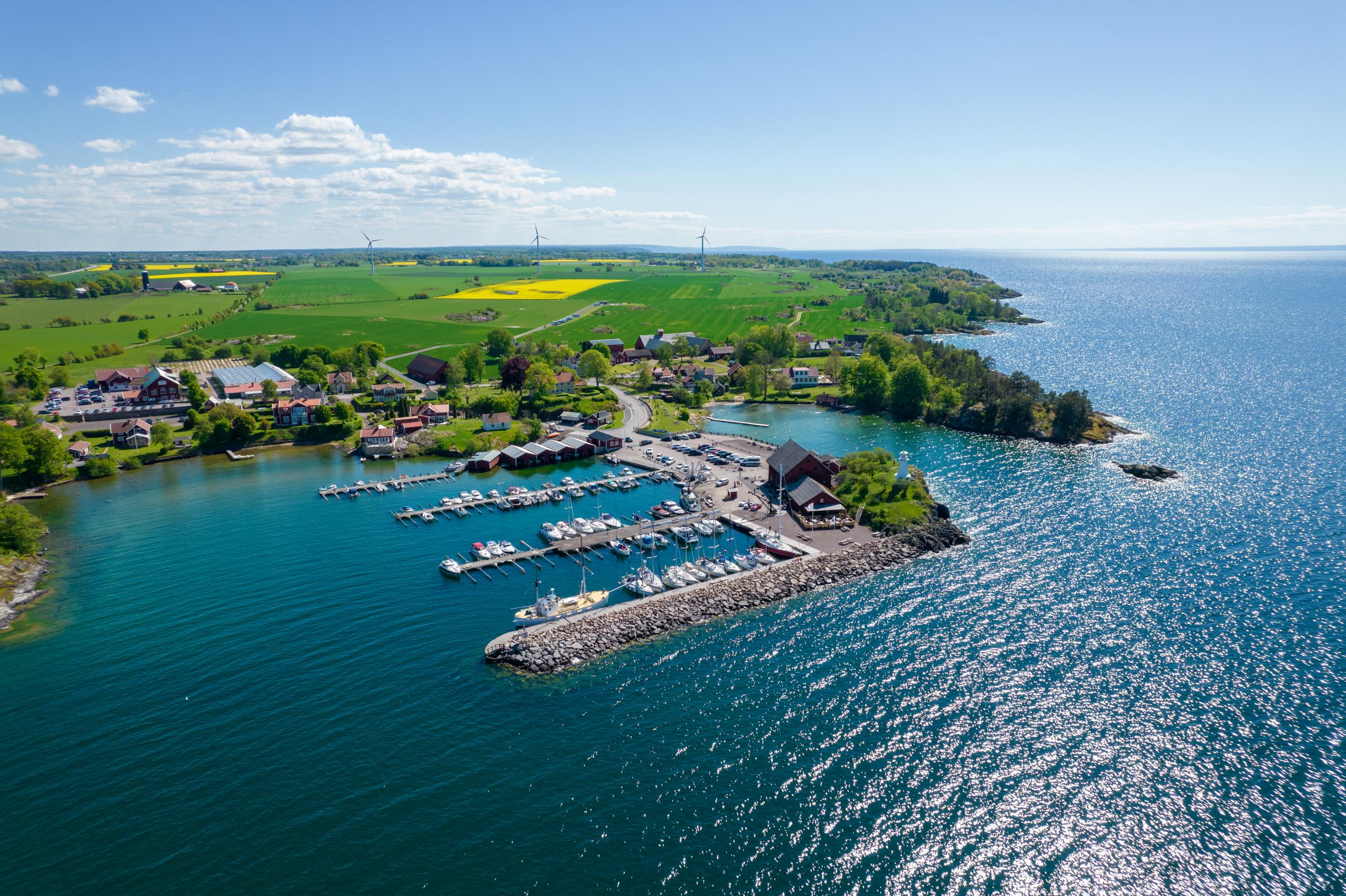 Four must-do's at Omberg and Tåkern
At the Glänås Visitor Area, you find the exciting visitor centre Naturum Tåkern. This place offers loads of activities for the whole family. Gaze out over the lake from one of the large bird towers, walk along Estelle's fairy-tale trail, barbecue at one of the cosy barbecue areas, visit Naturum's exhibition, or participate in one of their activities or guided tours.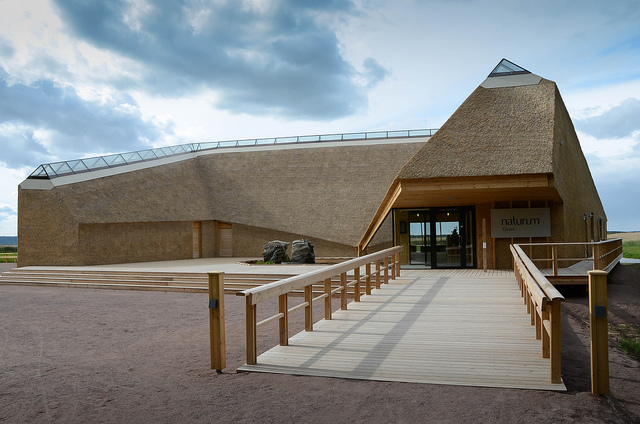 We are proud to have part of the Östgötaleden Trail named a signature trail by the Swedish Tourist Association. A signature trail is a hiking trail that offers spectacular nature experiences, is suitable for beginners and experienced hikers alike, is easily accessible via public transport, and offers overnight accommodation. Signature Trail Omberg follows beautiful forest trails and small paths along the shore of Lake Vättern towards Mount Omberg.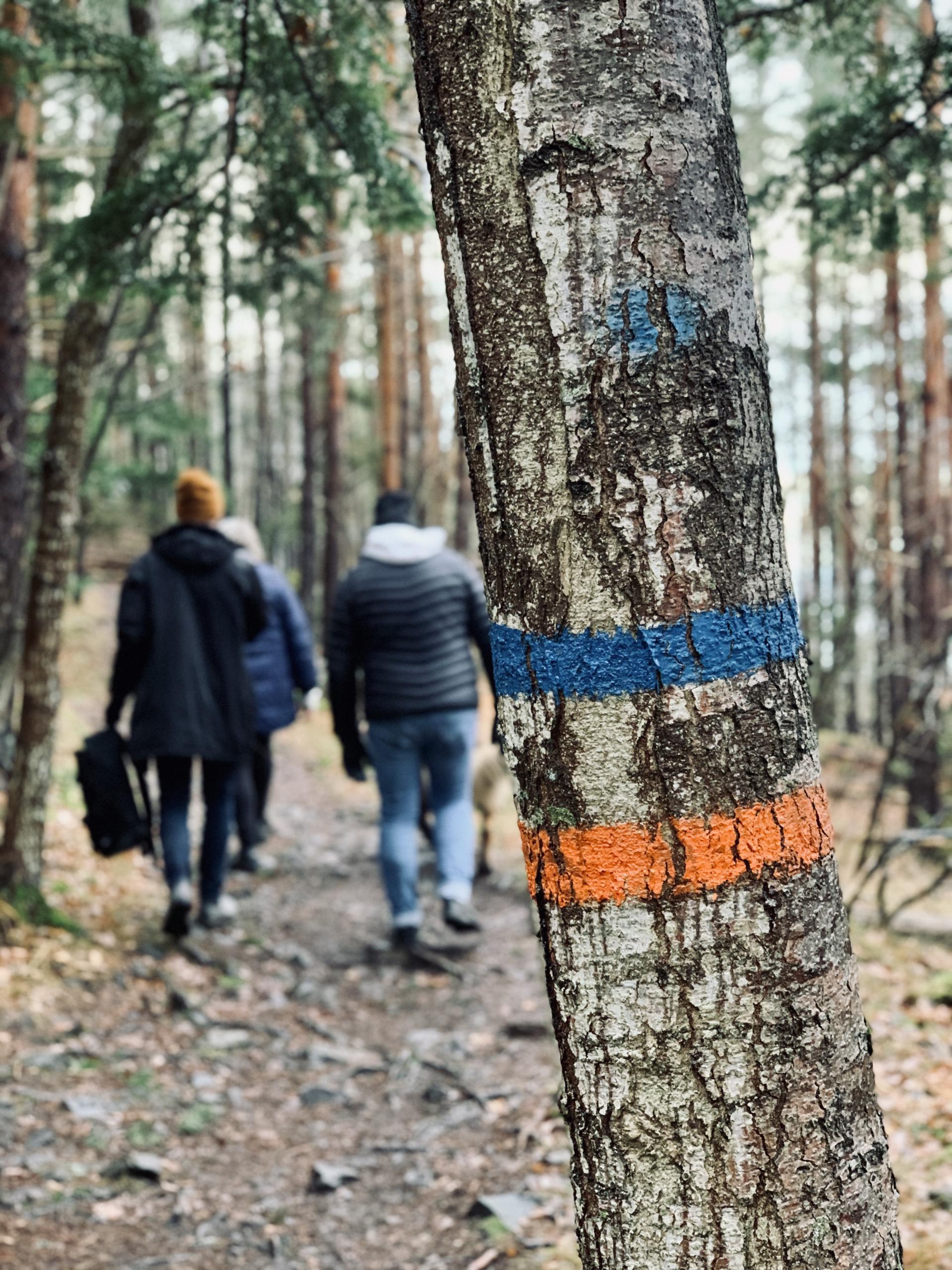 Borghamn is the northern gateway to Omberg. Several hiking trails, walking paths, and an MTB course start here. Beautifully situated on the shore of Lake Vättern are also twenty some listed buildings currently used as hostels, hotels, and restaurants, as well as for camping. You also find a limestone harbour with boat berths and opportunities for swimming. It was all built by Baltzar von Platen in the early 19th century. Not far from Borghamn is Västra Väggar. With its 90-metre steep drop, you have wonderful views all the way to the Province of Västergötland.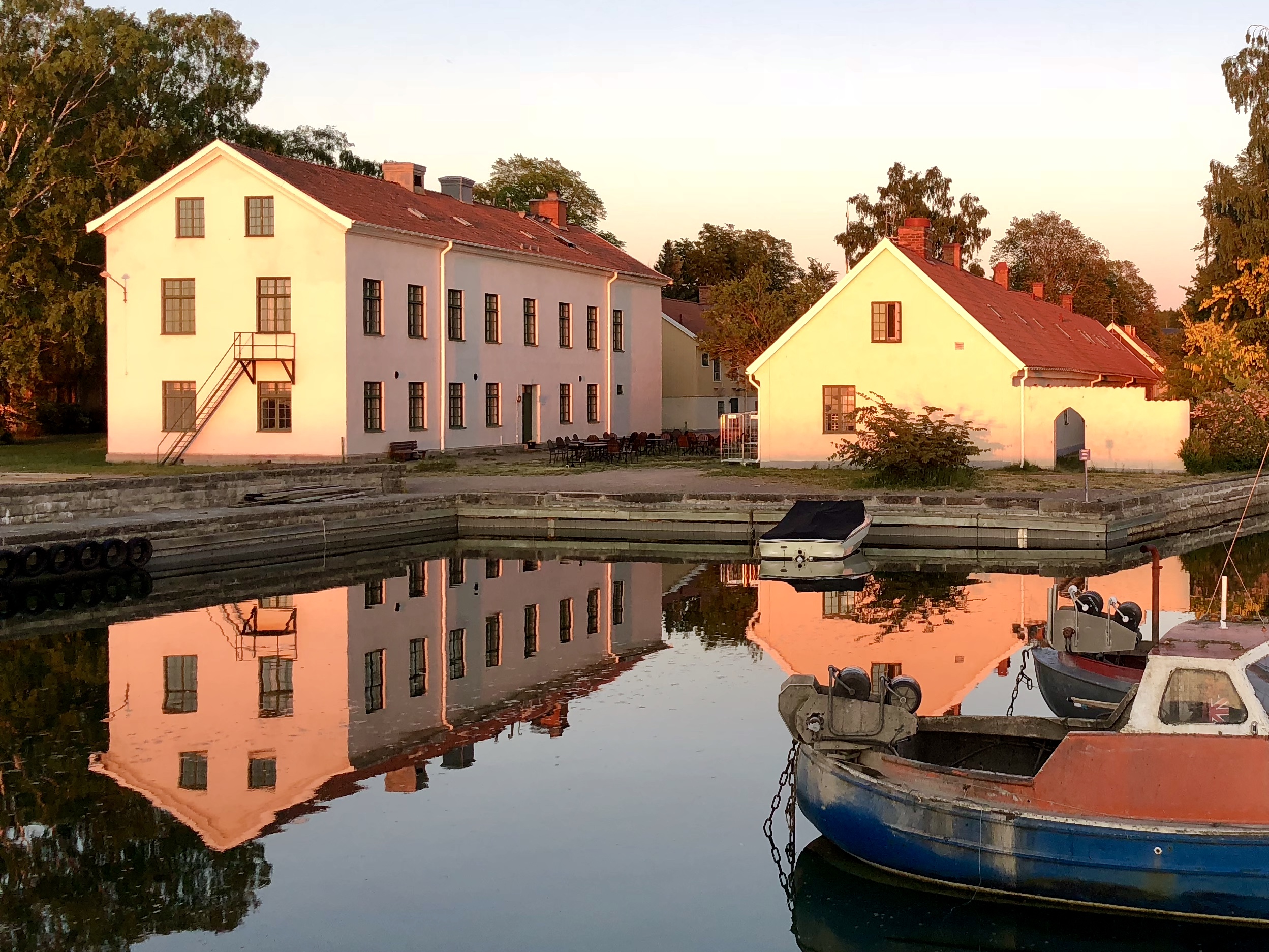 hjässan- the peak of omberg
This is a site you simply must check off your bucket list when visiting Omberg. Hjässan is the highest point of the mountain, and there is no place in Östergötland Province that beats this view. Gaze out over Lake Vättern, Lake Tåkern, and the Östgöta Plains. You can also visit the adjacent remains from the Hjässa Fort, the largest of three ancient forts at Omberg.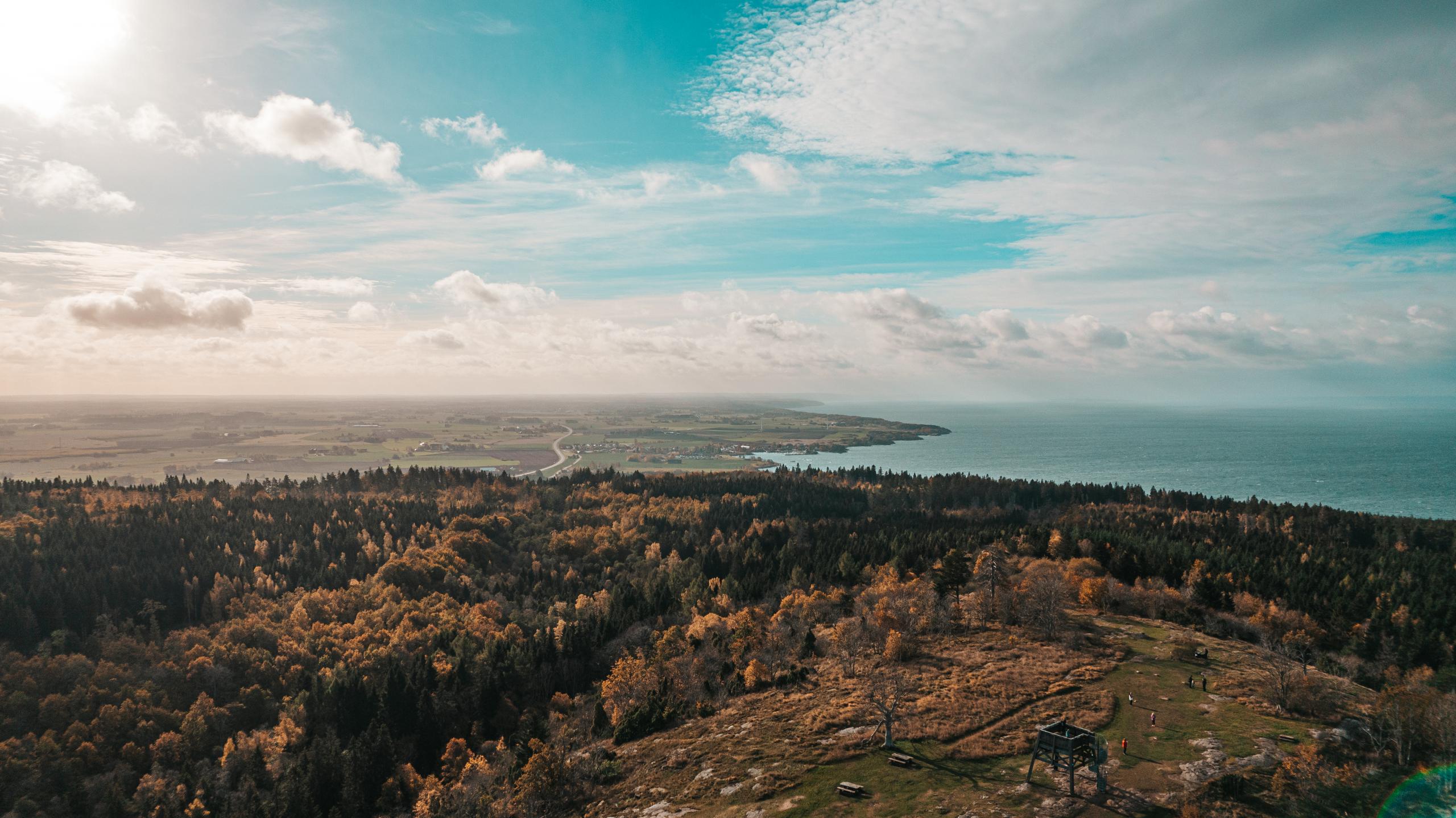 Summertime open in Hästholmens Hamn,
All year around at Biblioteket Stora torget 3