EXPERIENCE THE CRYSTALCLEAR WATER
in, on or under the surface?
To experience Vättern close to the surface is a memory that will last. But you need to have respect for the lake. Its at rift valley with it`s deepest point north from Visingsö. It can qiuckly change guise from still to storm.
You will also find one of Swedens most secret arcipelagos in Vättern with about 12000 isles.
Read more about:
Fishing
Baths
Diving
Boatlife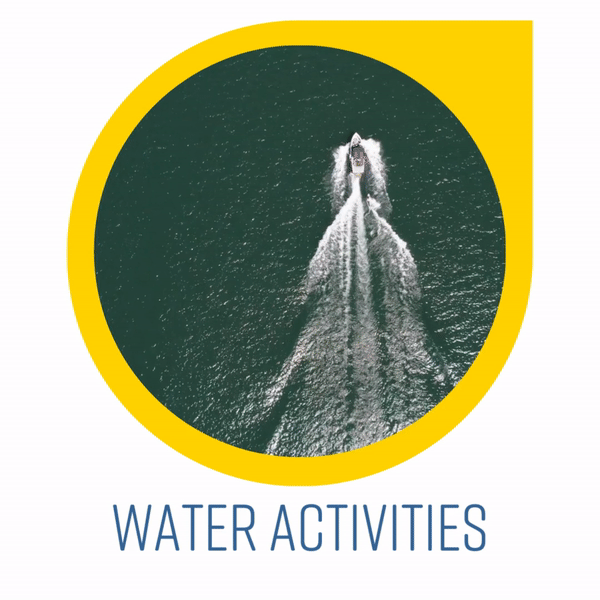 Trolling, angling, fly-fishing, and with cages...
Vättern is one of Sweden's most unique lakes and the fishing is world-class. With its clear, cold water, the lake is home to as many as 28 species of fish. If you visit Lake Vättern, you have the opportunity to take part in the fishing without buying a fishing license, but remember that there are fishing rules that must be followed. Fishing in Lake Vättern can be very challenging for those who do not have access to a boat. Therefore, you can turn to one of the fishing guides who have both boat and knowledge of how to succeed with fishing. If you have your own boat, there are good installation opportunities, ramps are available in several places around the lake, read more here about where they are located. However, Vättern is known for its rapid weather changes, so keep safety in mind and keep an eye on weather forecasts if you are going fishing.

Popular fish you can get on the hook are salmon, char, pike, trout and perch. In addition, you have the chance to catch really large fish of some species. Some record fish have actually been caught in Lake Vättern.

In 1997, the world record was caught on lake salmon. The fish weighed 20.4 kg and was caught from land off Ödeshög. In 2016, a pike of 21.07 kg was caught, replacing the previous Swedish record of 19.34 kg, also taken in Lake Vättern.

Here are more fishing tips if you don't have access to a boat.

Tidaholm
Hökensås
Ödeshög Salmon fishing from land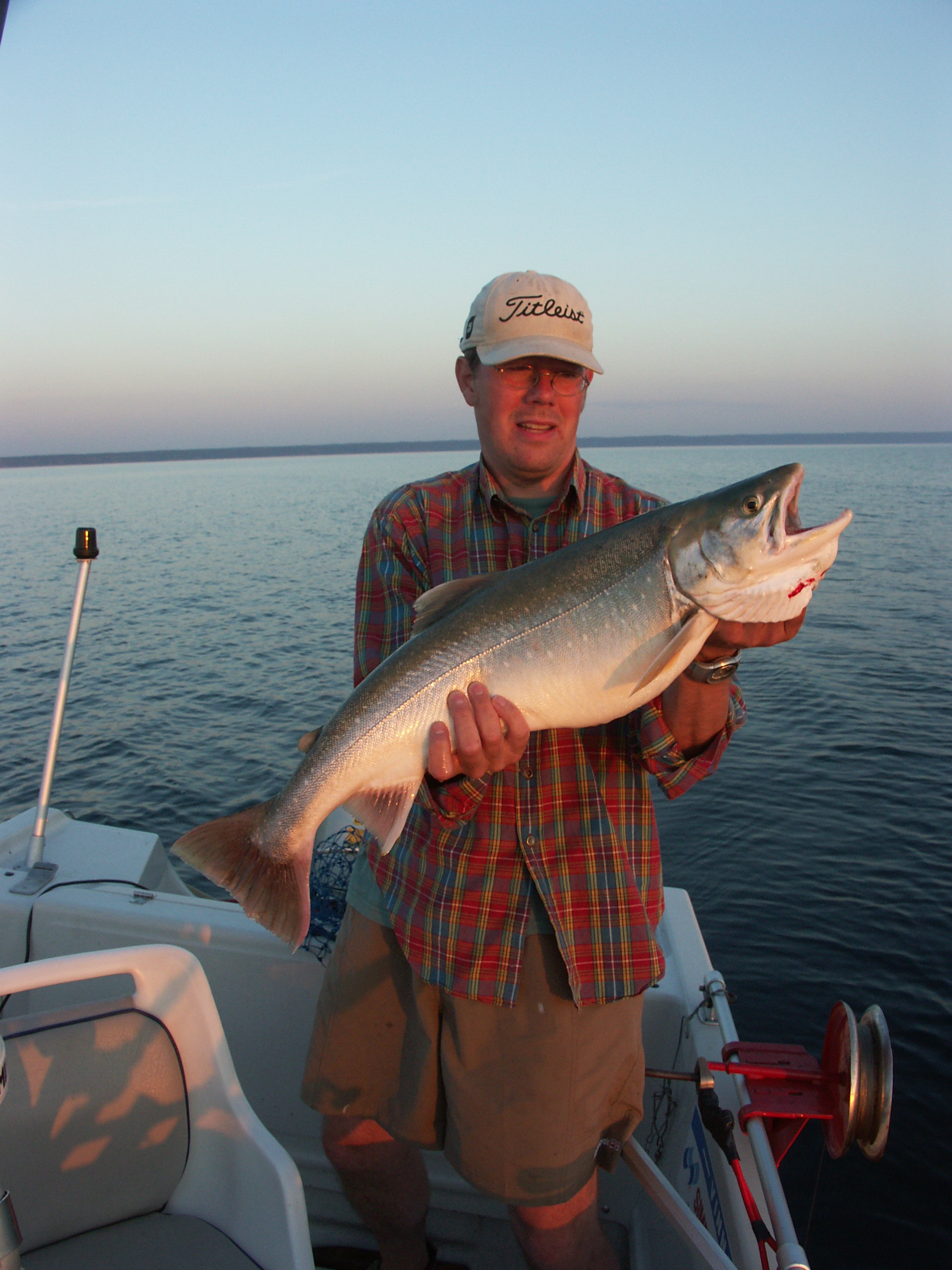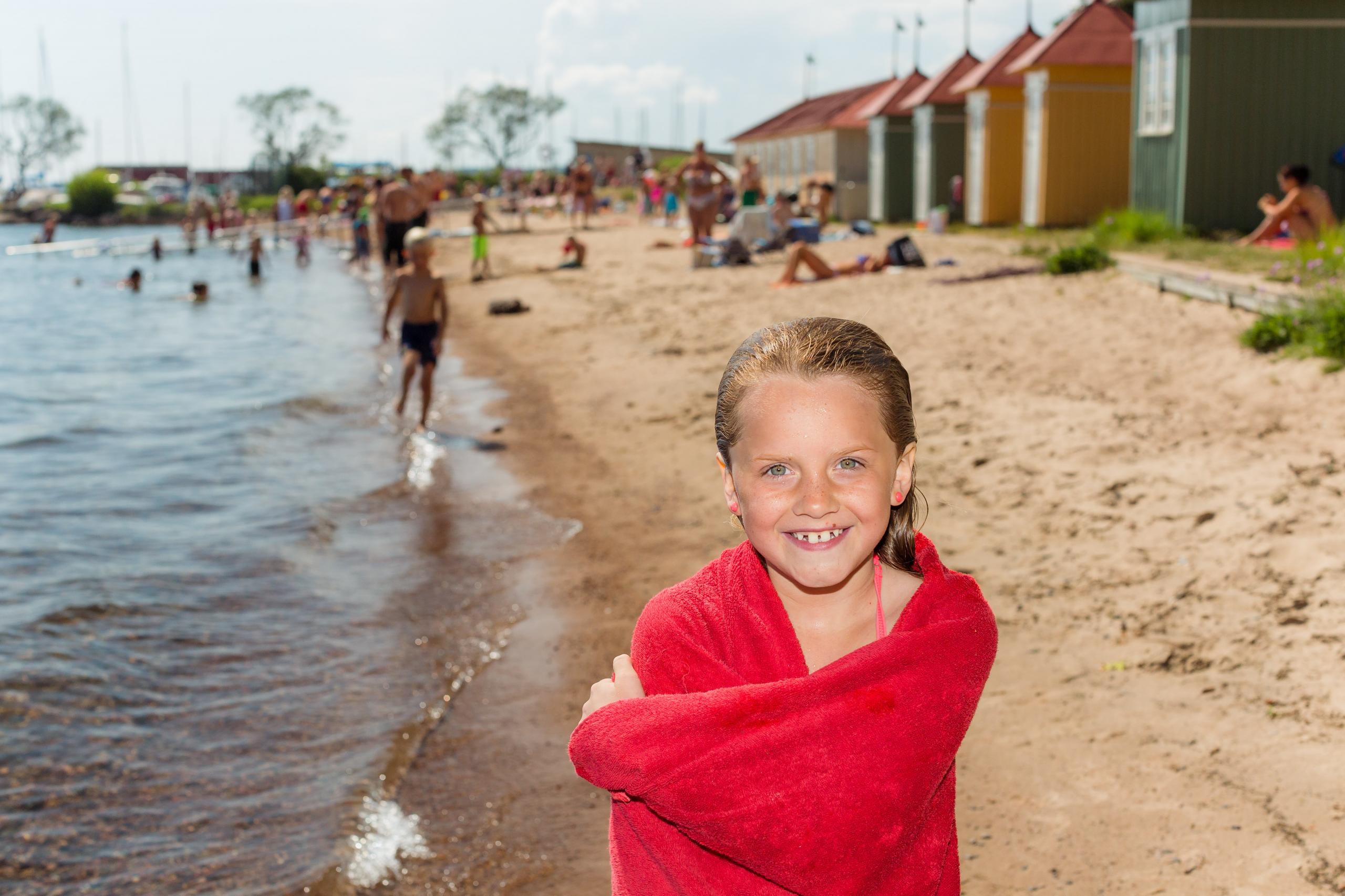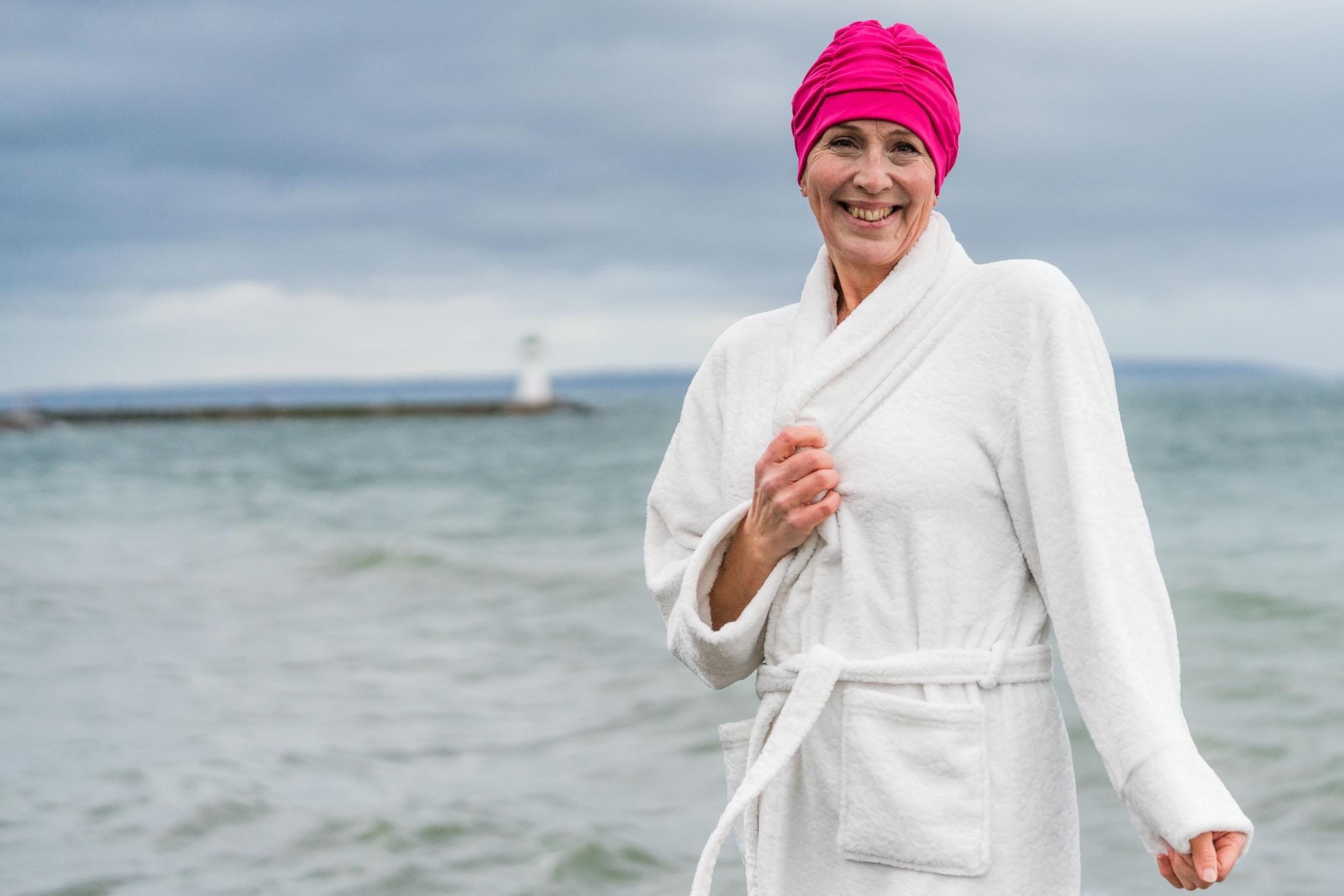 in crystalclear fresh water
The inhabitants the people who lives here swim all year round and have a long bathing culture of spa baths. In Hjo you will find the classic cabanas and in Medevi Brunn there has been a health well since 1678.

It is a healthy lake that offers the Nordic region's longest lake bath with half a mile long sandy beach and in the next moment you experience archipelago cliffs, caves and exciting dives. At each municipality you will find information about nice bathing places both in Lake Vättern and in small lakes around.


The most famous sandy beach is Varamobaden, the nordic region's longest lake bath with half a mile long beach and 80 more hours of sunshine than in the rest of the hinterland! But Vättern offers more nice beaches.

In the middle of Jönköping is Vätterstranden - a beach and bathing place with a sea feel and fantastic views. Just a short walk from the city. In Habo, Domsand and Baskarp offer nice beaches, as well as Vätterviksbadet and Tycklinge in Vadstena.

Around Lake Vättern there are many small beaches of its own. We let you discover them on your own because surely it is cozy with its own beach. In several places you can experience sun and swimming from cliffs and in the clear water you see good for making fun jumps and dives.

Harge Uddar
Ombo Öar
Stora Lund
The Count, Mathilda, The German and Kung Ring. What kind of collection are you thinking? These are some of the wrecks that can be discovered in Lake Vättern.

Some wrecks have been wrecked but others have been deliberately sunk. In northern Vättern, several of them can be seen from the surface in still and clear weather. A good place to visit if you want to see wrecks are the islands off Medevi Jetty. There are more here, such as the sailing barge Vålberg and the yacht Tora. At the islands further out there are additional wrecks to look for.

If you really want to go in depth, one of the most famous is Krüger's yacht that sank in the Strait of Röcknes. Or the steamship Byälven outside Fjuk in Motala bay.Not to mention Eric Nordvall who you can read more about below.

The best divingplaces in lake Vättern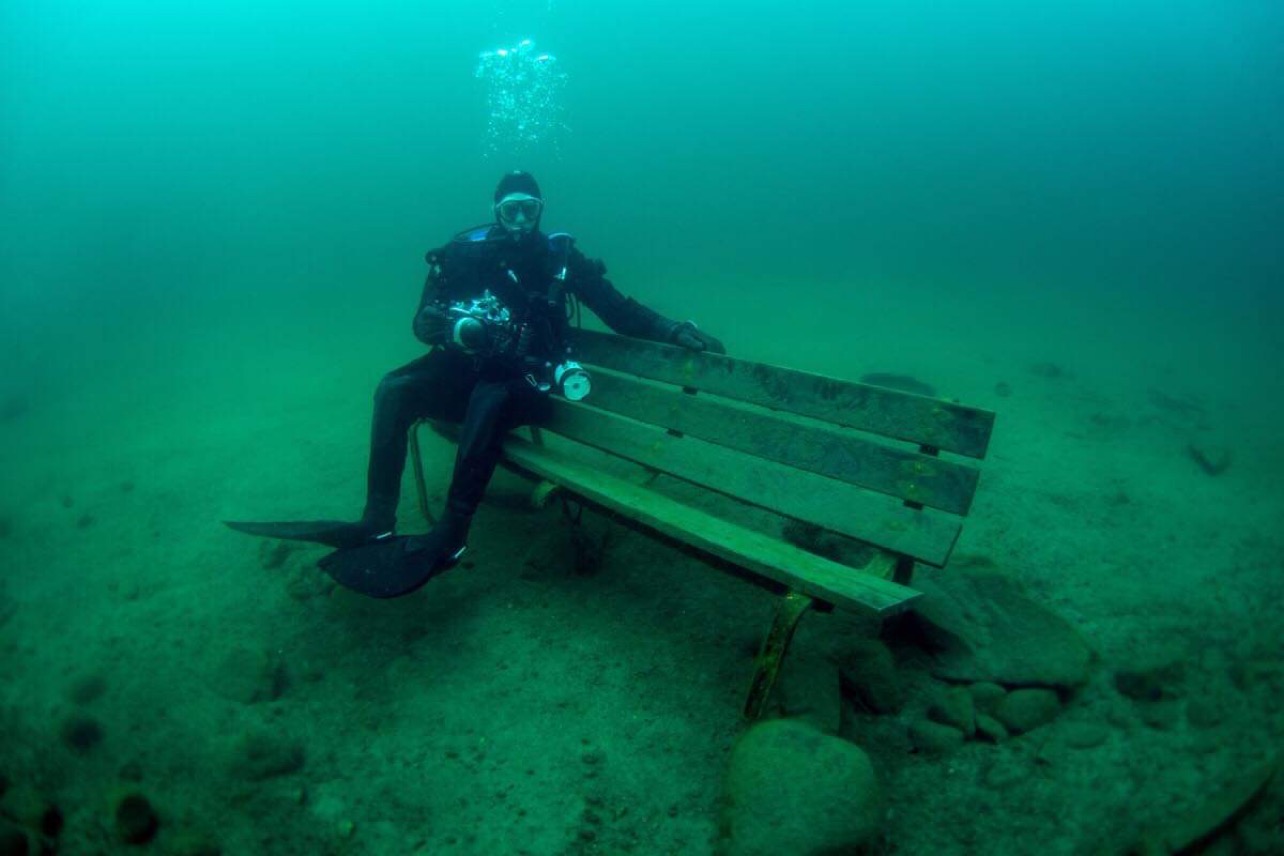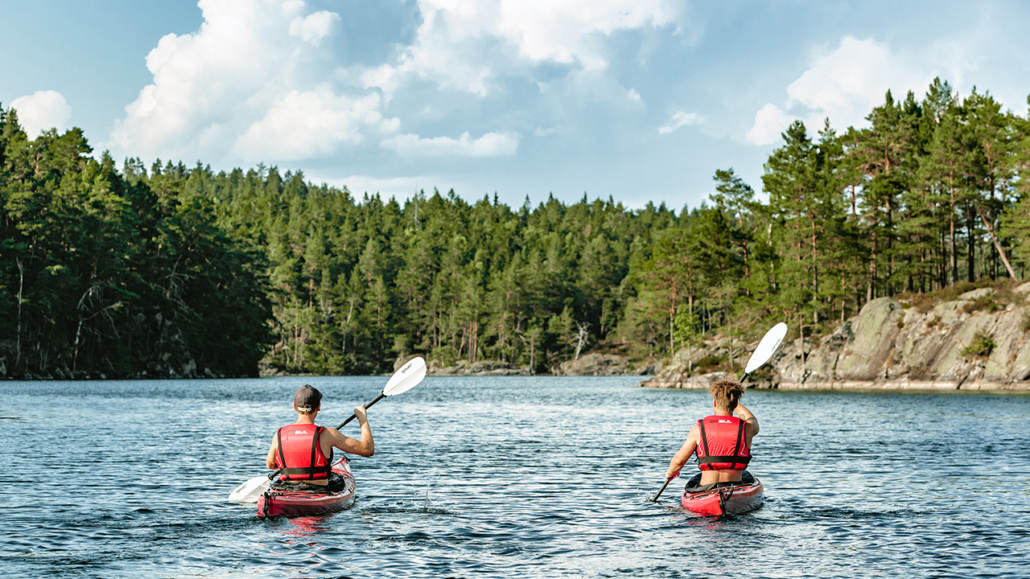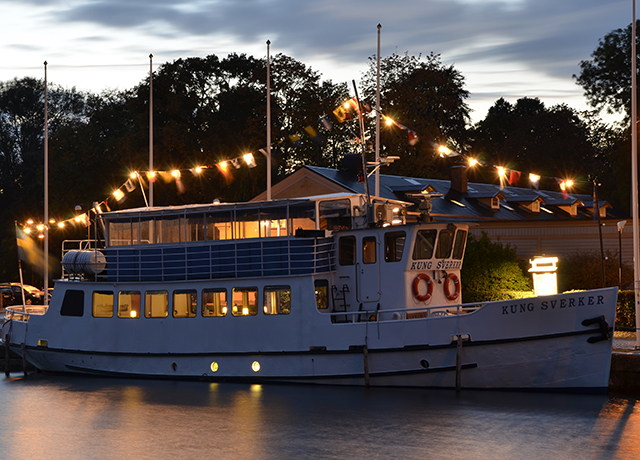 Paddling trails in magical nature
Water lilies, total silence and just the sound of the paddle.
Here you can get a whole lake to yourself, make beach breaks for overnight stays and take an evening bath at sunset.

Tivden canoe trail- 15 km
Hökensås canoe trails.
Cayak rentals
Discover the secret archipelago with your own boat

Vättern has a rich boating life with about twenty guest harbors and about thirty boat clubs and sailing companies. Every year several sailing competitions are organized. Did you think Vättern only had one island, Visingsö? If so, you'll have to think again. Sweden's most secret archipelago, so called Vättern's northern archipelago, which is both a nature reserve and an eco-park. Here are located about 250 islands, islets and islets, waiting for visitors.

The beautiful islands of Motala Bay, Fjuk, Åholmen and Sandön are also worth a visit. If you want to read more about our Guest harbours you can find a list and some information at our "Plan you trip"-page
Cruises
M/Y Modig, Karlsborg-Motala
Pricken, Northern arcipelago
MS Kung Sverker, Isles of Motalabay, daytrips
SS Trafik, Western lake, from Hjo.