forts, cliffbath, caves - the adventure is here
Are we there yet? What are we gonna do? Questions every family recognizes.
It all depends on how much time you got. The normal reaction is, if we knew there was so much to explore, we would have stayed longer. We want to show you some of the things there is to do. Book a week and come explore Vättern.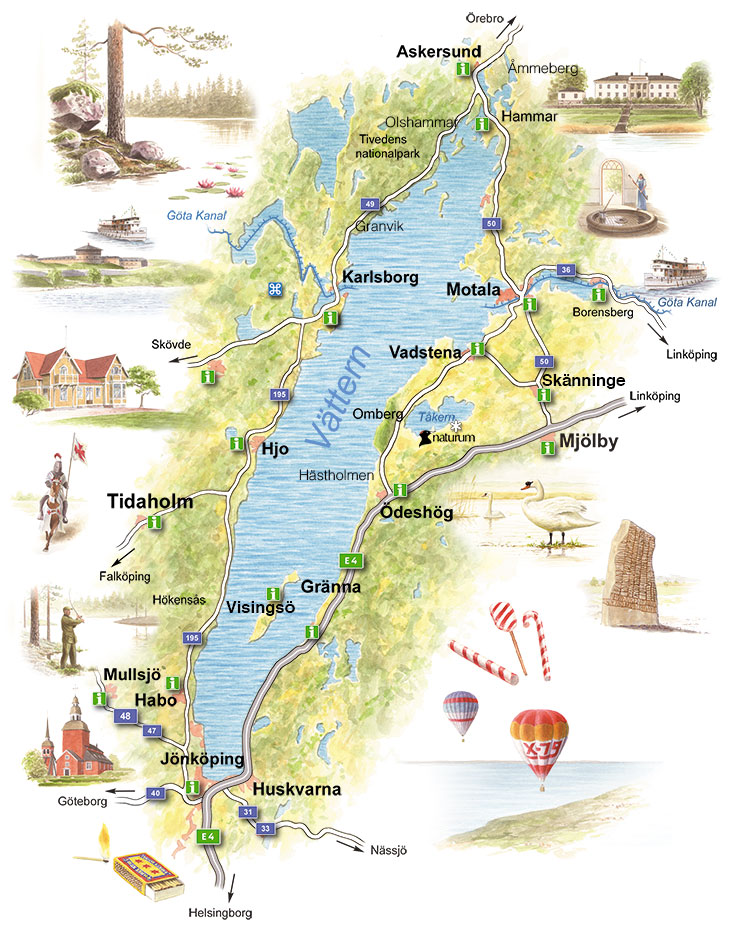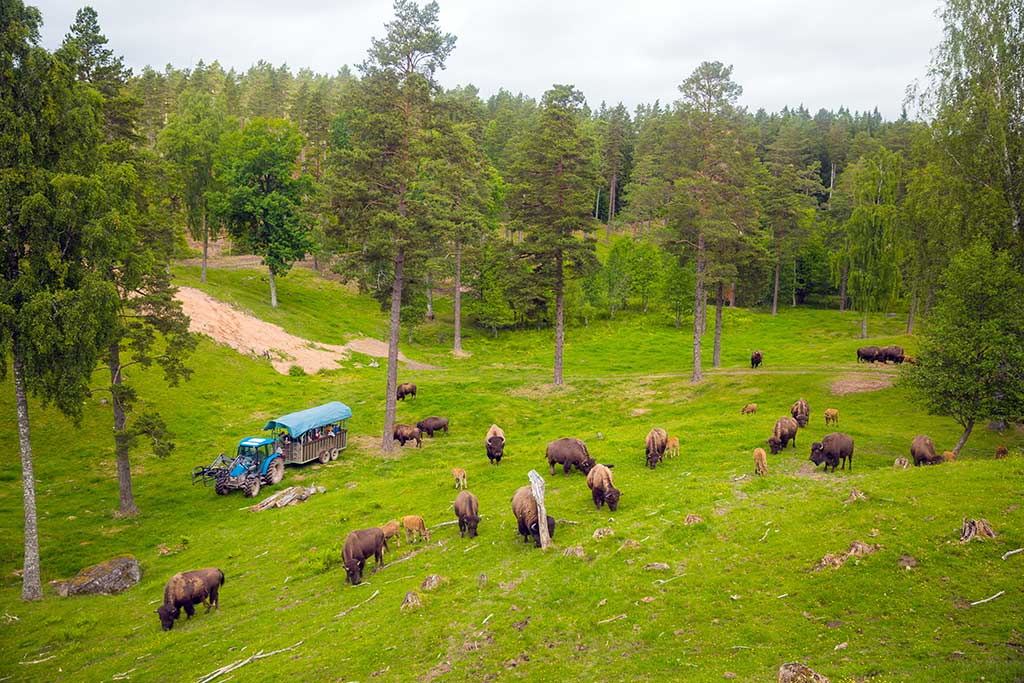 Bisonsafari in Gate near Hjo
Join us on a safari tour to find the farm's bison herd. The farmer will guide you through the paddock. Each tour is unique and takes about 35 minutes. You can travel by tractor and wagon or off-road truck.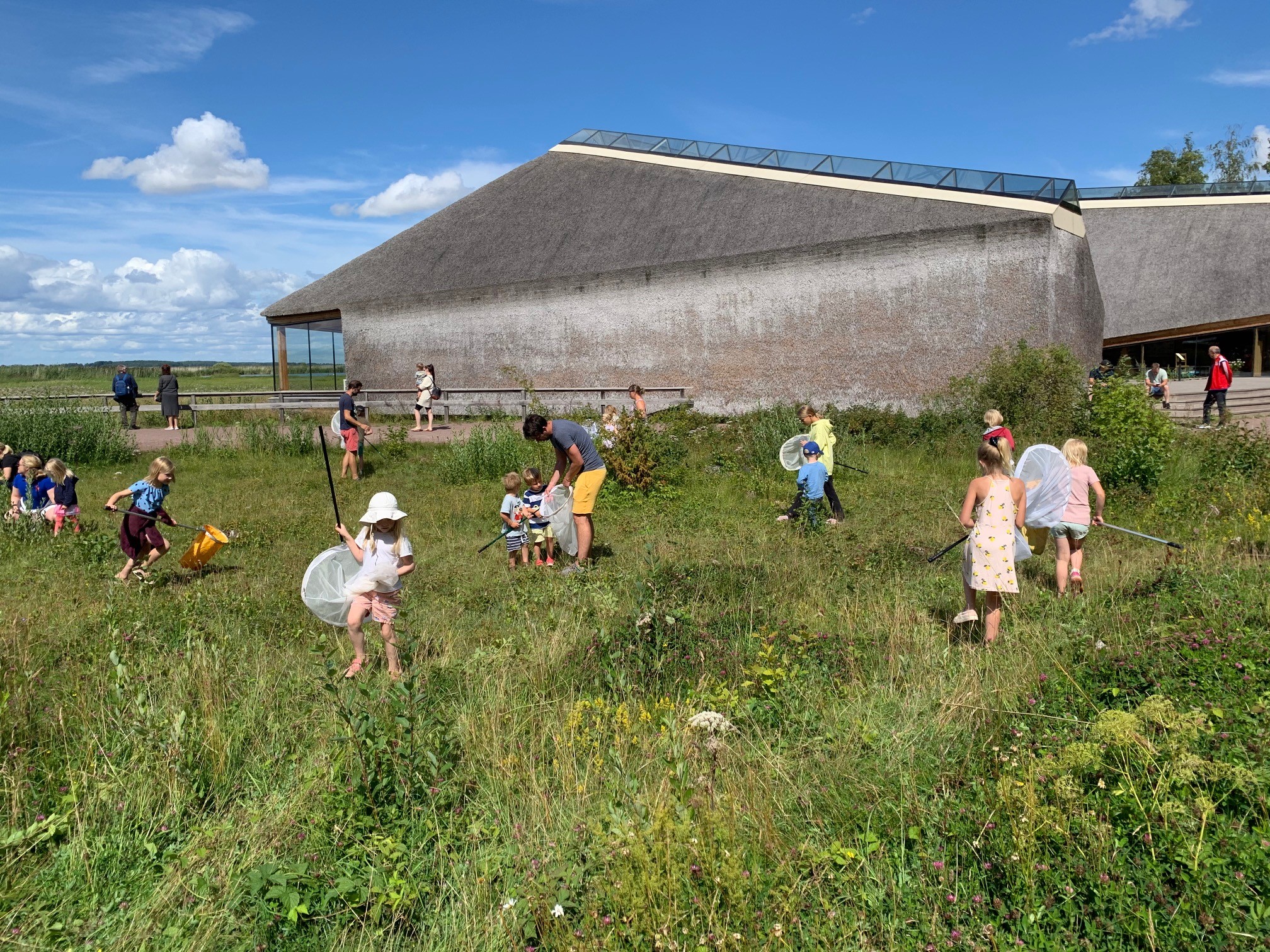 Princess's Estelles fairytale trail - Naturum Tåkern
Go up into the bird tower, play at the nature playground or follow the footpaths out into the reeds. Then look at the exciting exhibition about Tåken's nature life inside Naturum.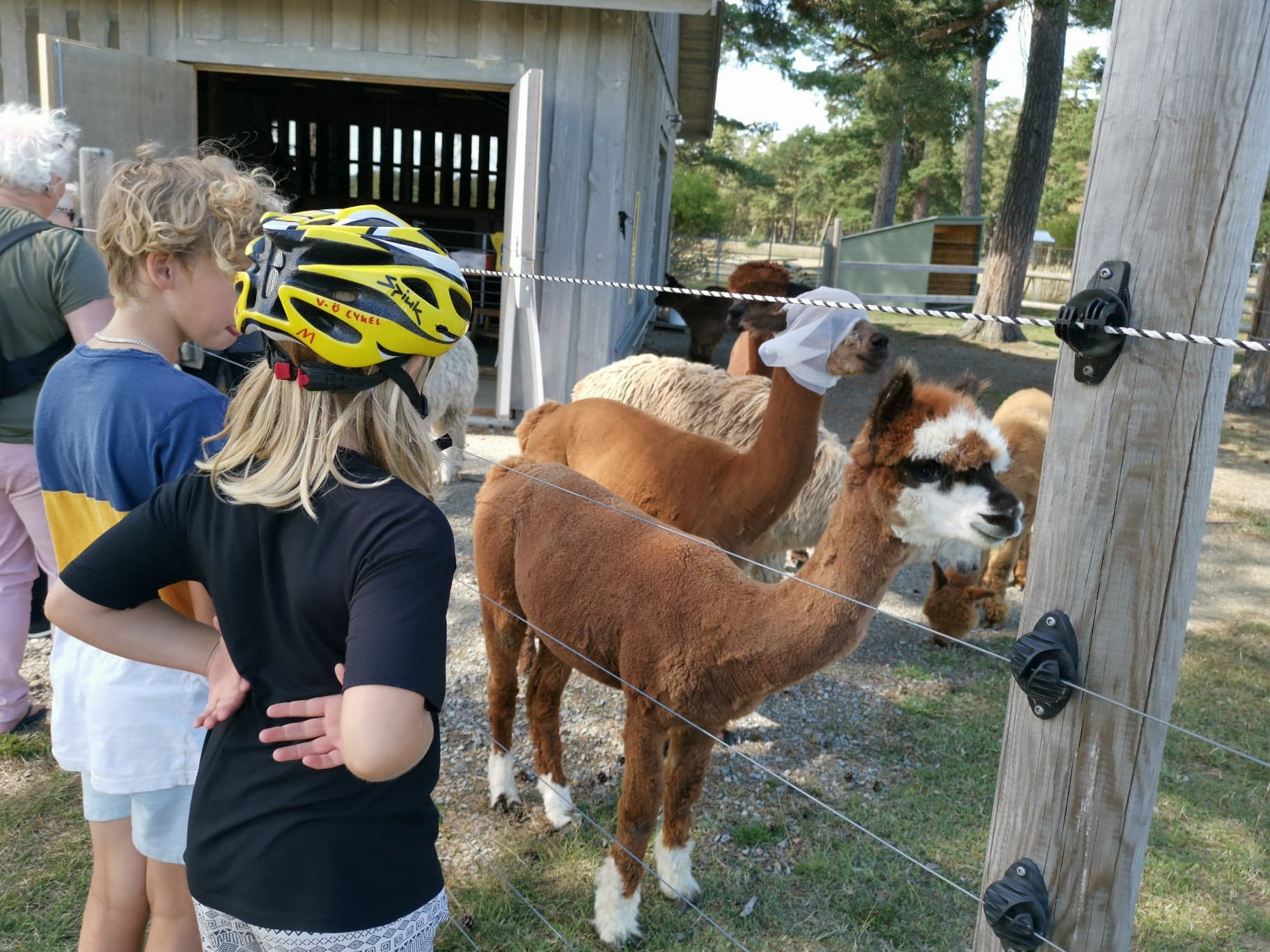 Alpacas on Visingsö
On Visingsö there is an alpaca farm to visit. – It's hard to miss, People cross-rivet with bike or car and shout "look a lamaaa!!" The alpaca, like the llama, is a camel animal that is most often found in South America but thrives here as well.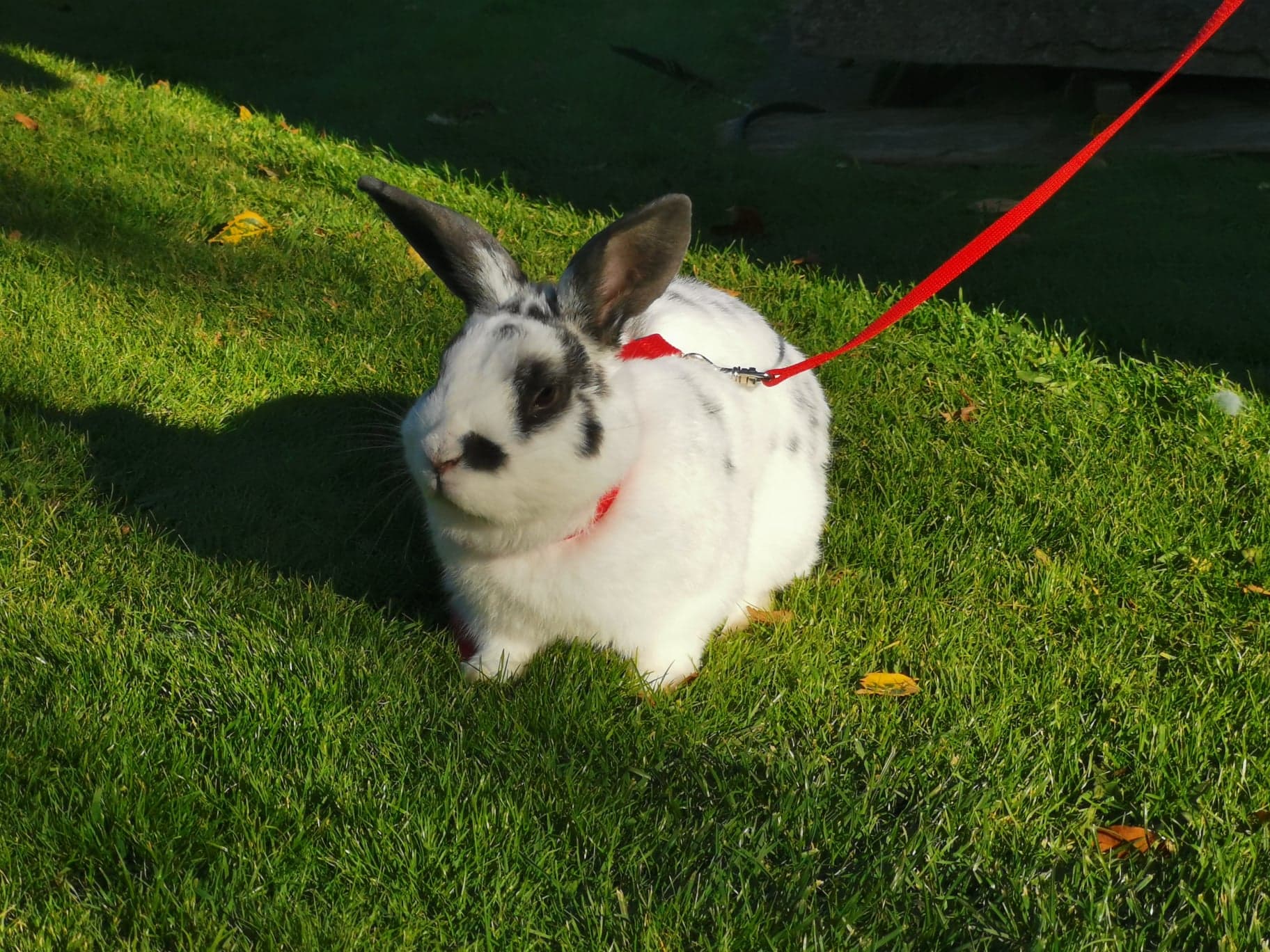 Minizoo
If moose, alpacas and bison feel a little too big, it is possible to look at and also pet, goats and rabbits in several places, in Jönköping City Park and in Askersunds Hembygdsgård. Here you have a mini zoo with child-friendly animals in a slightly smaller size.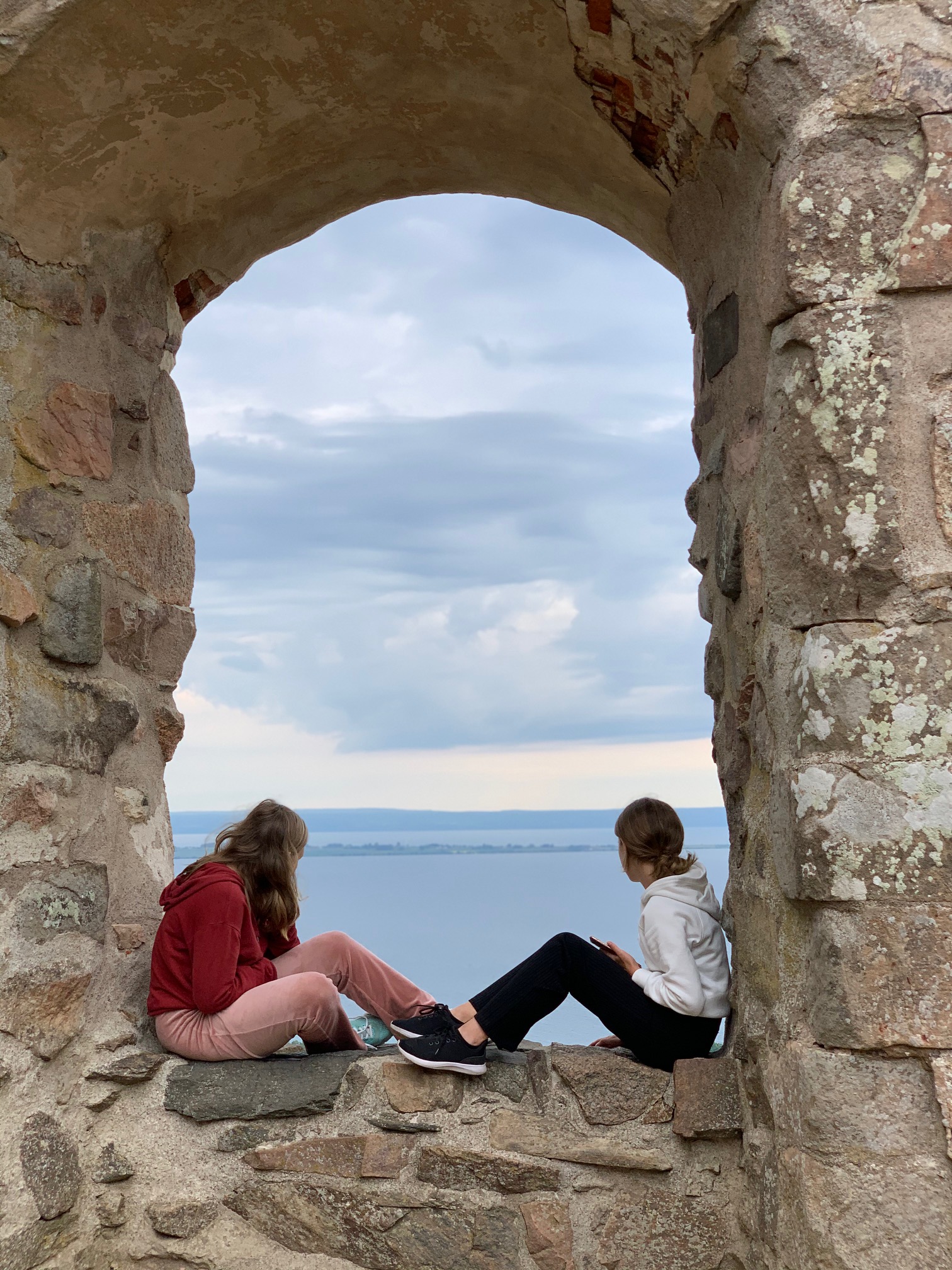 Experience the landscapes of the times, when Sweden became Sweden. This is the land of kings and queens.

Kids house in Tidaholm
The Children's House on Vulcan Island is a place where you can just be. Families, grandparents with grandchildren, larger or smaller groups - Everyone is equally welcome!

The fortress of Karlsborg
Sweden's gold reserve is stored in Karlsborg Fortress. When the king inspects the gold, it is discovered that it is gone! The treasure hunt takes you around the fortress and once you find all the clues, you may know where the gold is hidden and can tell it to the commandant of the fortress. 

Castle of Vadstena
Join a true prince or a princess and a guard on a quest through the castle for a portrait of Erik XIV. In the search for the missing painting, the children hear about life in the castle and how they lived in the past. For children aged 5-10 years.

Tourneys on Visingsö
During a weekend in August, Visingsö's heyday in the Middle Ages is reflected through a Torner game with the oak forest and Visingsborg as a backdrop. Meet the colorful knights and their valiant horses.

Zipline
If you want to challenge yourself a bit, there are several nice high-altitude courses and zipline Around Lake Vättern. Enjoy a day in the treetops at Ösjönäs Höghöjdsklättring, Zipline at Omberg or Hagårdslagård outside Habo.
Water activities
Vättern attracts swimming. Of course! Crystal clear water that can be snorkeled in, jumps from cliffs with tingles in the stomach or sandcastle construction on the Nordic region's longest sandy beach Varamon in Motala.

The most famous sandy beach is Varamobaden, the nordic region's longest lake bath with half a mile long beach and 80 more hours of sunshine than in the rest of the hinterland! But Vättern offers more nice beaches. In the middle of Jönköping is Vätterstranden. In Habo, Domsand and Baskarp offer nice beaches, as well as Vätterviksbadet and Tycklinge in Vadstena. Hjo's fine sandy beach with cabanas brings to mind times gone by.

In several places you can experience sun and swimming from cliffs and in the clear water you see good for making fun jumps and dives. Harge Uddar, Ombo Islands or Stora Lund are some places that have nice baths and diving spots.
Caves and rocks
Discover the magical nature of Tiveden Along the trails there are many opportunities to pause. Cafes, eateries and bathing areas are interspersed with potholes, caves and large moving blocks.

At Omberg there are more caves to discover, the easiest way to do this is by canoe or kayak. There are also nice mountain bike tours that suit both beginners and those who have cycled for a long time.